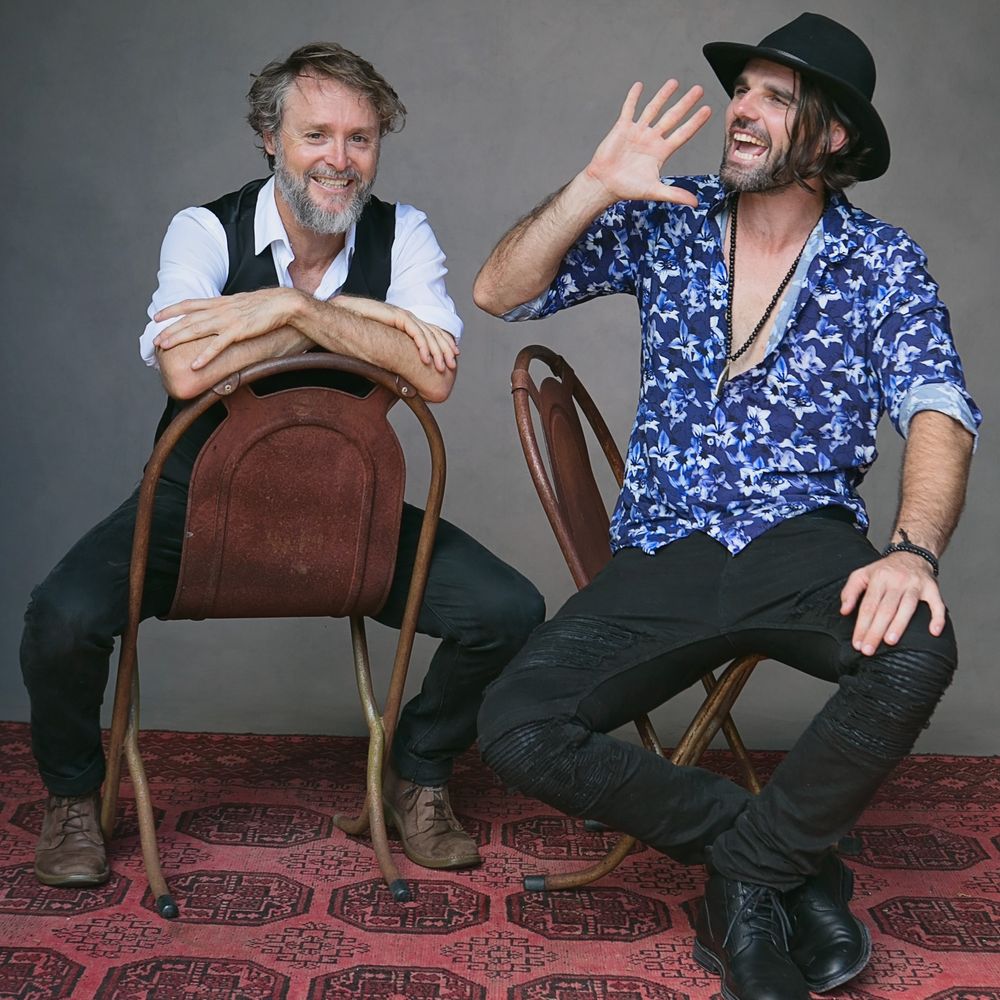 The Brothers Calling
A musical homecoming
The Brothers Calling show is an experience to be treasured. With their hearts on their sleeves, Ryan Gittoes and Ash Perrow offer an opportunity for audiences to feel something unique, deeply moving with a thread of fun and humour woven throughout. Ryan is an engaging front man whose ability to hold space for a song and an audience is remarkable. On Weissenborn, acoustic and electric guitars, Ash weaves a fine balance between tender heart folk and driving blues. Together the pair hypnotically bring in audiences like moths to the flame.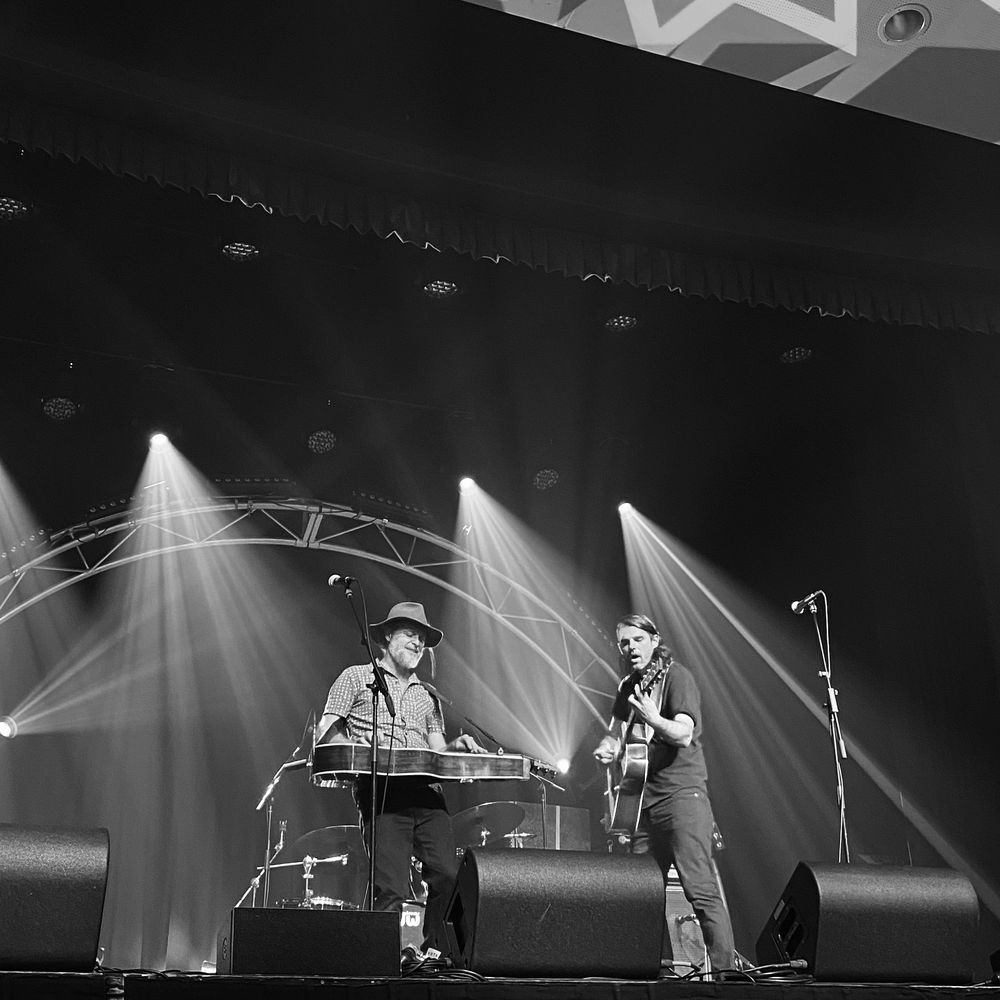 Their soul-stirring palette of folk, country and blues is flavoured heavily with the rustic appeal of regional Australia. With chocolate smooth vocal harmonies, lilting slide guitar and lyrics that heal and unite, their songs go beyond pure listening pleasure. Weaving stories of love lost and found, triumphs and failures, friendship and adventure, they create music that speaks directly to the souls of everyday people and effortlessly capture hearts wherever they sprinkle their musical magic.
Ryan and Ash have 12 straight years of writing and performing music together. The Brothers Calling's songs are perfectly crafted and authentically delivered so that they melt into the ears, bypass the head and land directly in the heart space. Their live show is an experience to dance to. To cry to. To laugh, embrace and smile to. It is music that connects people. That inspires, uplifts and transports people to the deepest parts of themselves.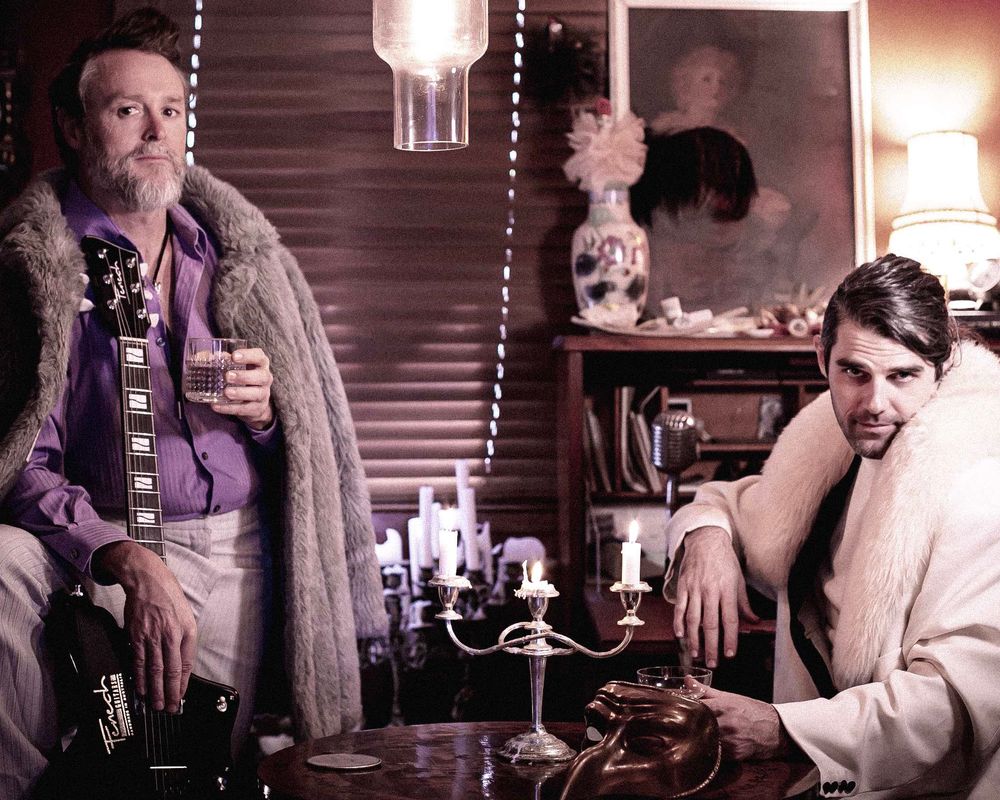 It is not uncommon for a Brothers Calling show to include guests as diverse as the most talented local musicians, their friends and even members of the audience. The line between performers and audience often blurs as the evening dissolves into one big connecting experience. In the company of The Brothers Calling, people can expect new friendships to be formed, new love to blossom and any old grievances be settled as the music strips away anything other than love.
As founding members of their former band 'The Lamplights', Ryan and Ash entertained hundreds of thousands of people, playing festivals, venues and community markets from Tasmania to Townsville and beyond. They were honoured with three Australian Songwriting Awards, a QMusic Award and a prestigious International Songwriting Competition award. They've had their songs played on TripleJ, Rage, ABC Radio, Community Radio and have had airplay in 14 European Countries.